Why Choose NextBillion.ai's Route Optimization API?
Applicable across all kinds of optimization problems, simple or complex. It is highly configurable,
scalable and easy to integrate.
Customizable for your use case
Highly configurable for different business constraints
Solves TSP or VRP optimization problems
Accounts for vehicle capacity, time windows, service duration, skills and many more constraints
Plug-and-play API customizable for unique optimization needs
View More Parameters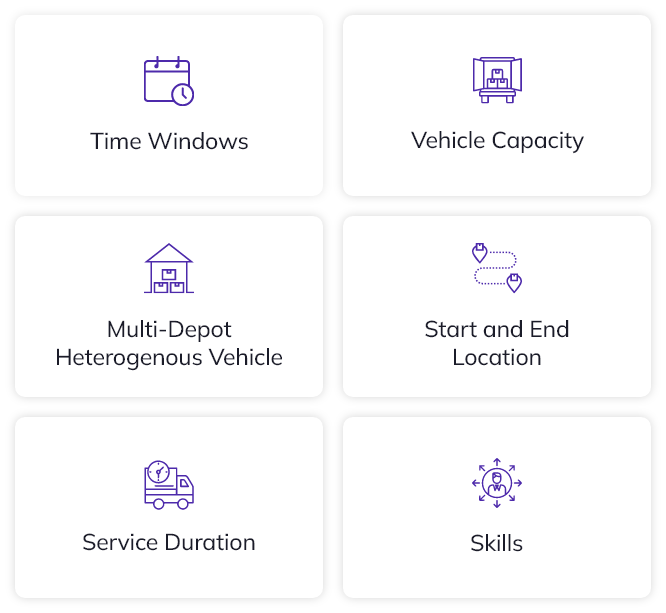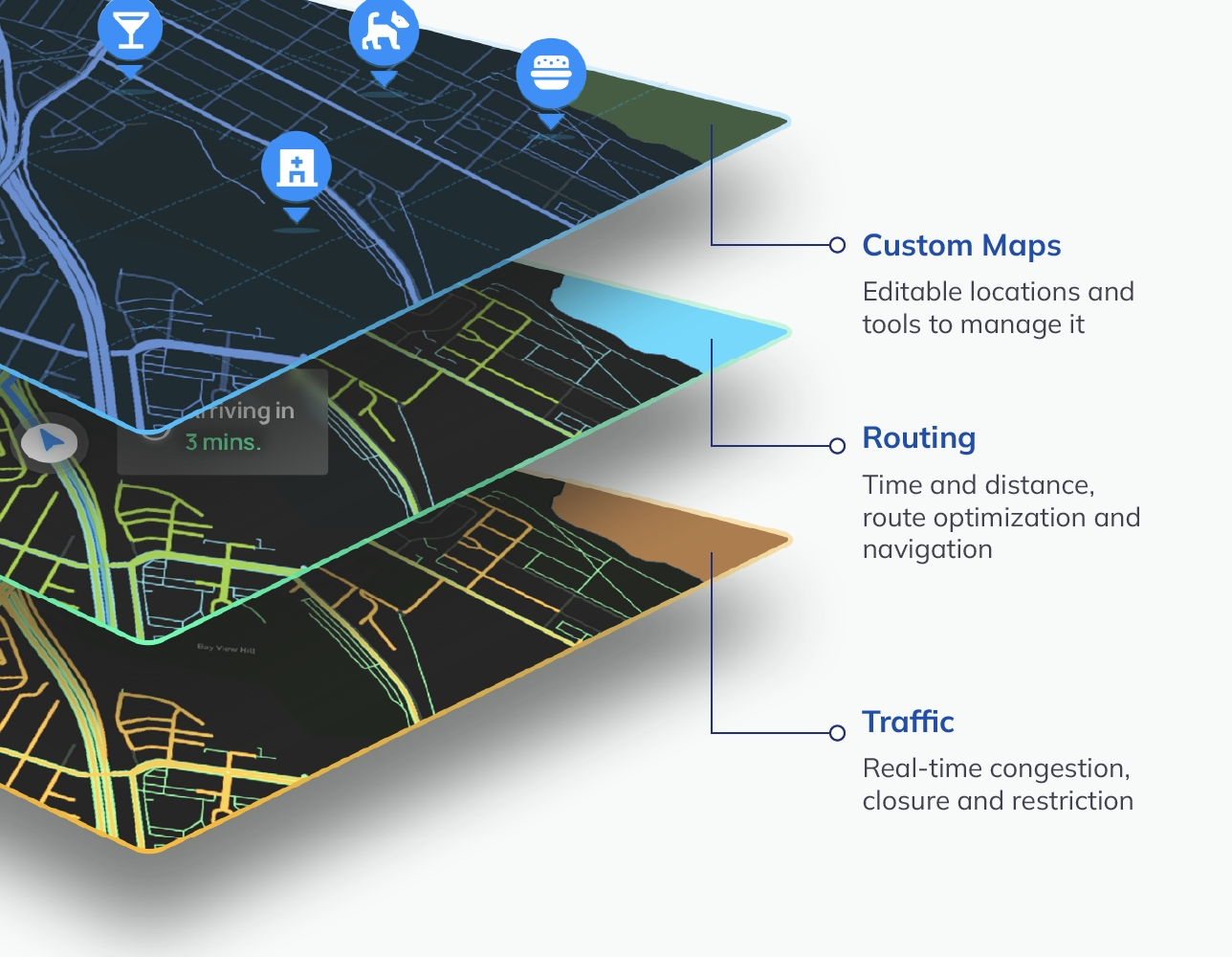 Own mapping ecosystem
Inbuilt custom map stack
Private and secure map data that integrates all attributes such as vehicle type, road conditions, traffic data, etc. that are crucial for correct routing and sequencing decisions
Scale seamlessly and improve operational efficiency at a much lower cost
Talk to an Expert
Real-time routing engine
Highly accurate ETAs and routes
ETAs and routes optimized for your business needs
Get ETAs and routes based on operational and first-party data
Incident- and traffic-aware routing
Get a Demo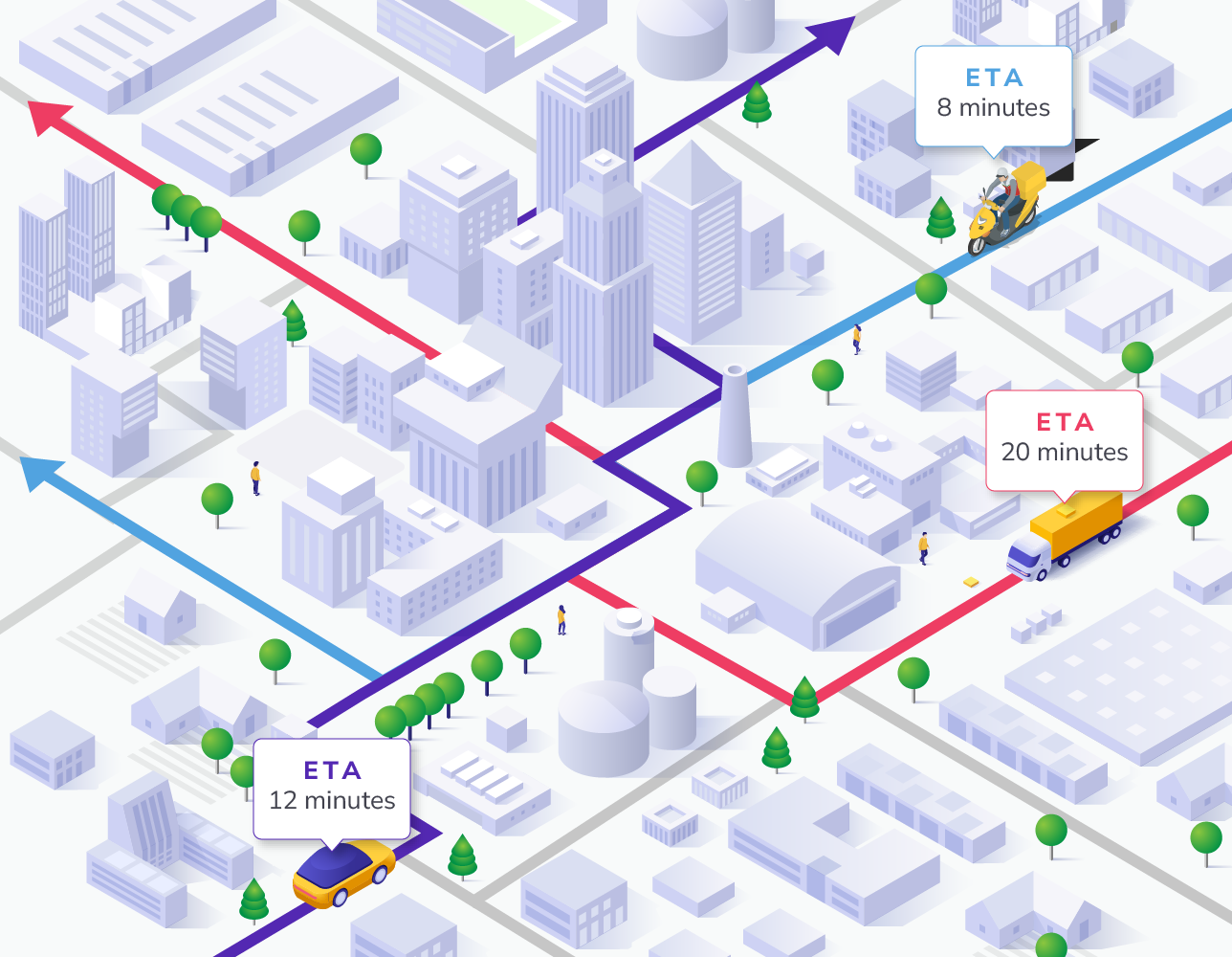 Manage unplanned stops
Fast ordering and re-ordering of sequences
Robust optimization engine with AI-powered algorithms computes sequences in seconds
Insert unplanned stops and get re-ordered sequences instananeoulsy
Talk to an Expert
An Overview of NextBillion.ai's Route Optimization API
Ready to Get Started?
Solve simple to complex routing, assignment and allocation problems
Hear From Our Customers
NextBillion.ai solves the problem of providing a high-performance mapping platform at scale. We generate efficient delivery schedules in real time for hundreds of vehicles, so distance calculations need to be fast and reliable. NextBillion.ai's Distance Matrix service meets and exceeds this demand.