Why choose NextBillion.ai's geofencing API?
Maximize the operational efficiency of your businesses by implementing accurate, easy-to-manage geofences
Facilitate effective resource and asset utilization
Allocate defined areas to specified delivery agents or stores. Assign your fleets and drivers in real time with the help of isochrones or isodistances to calculate proximity based on time or distance.
Pair passengers to nearby drivers, match the closest drivers to upcoming tasks, identify the appropriate stores to service each order, etc.
Dynamic geofencing for grocery delivery companies - Read Blog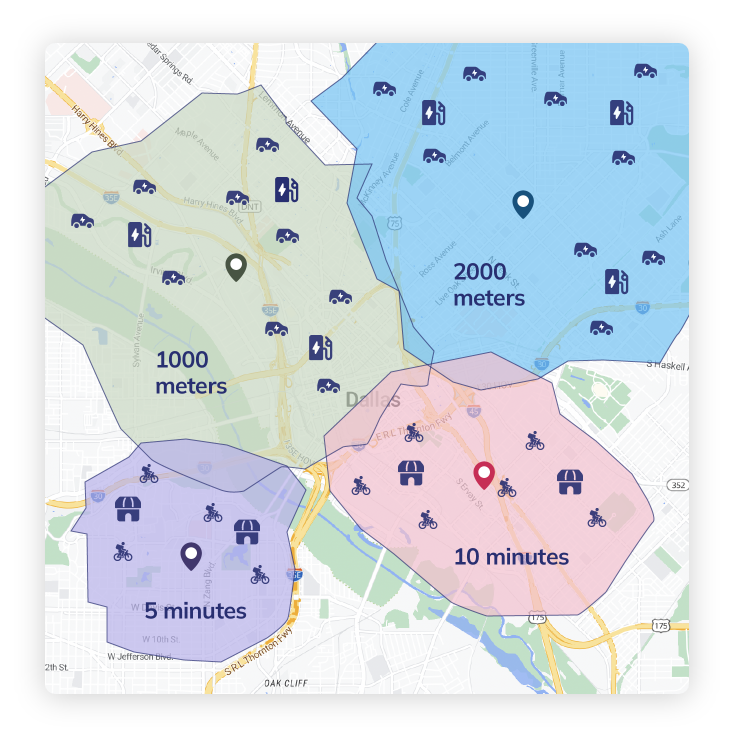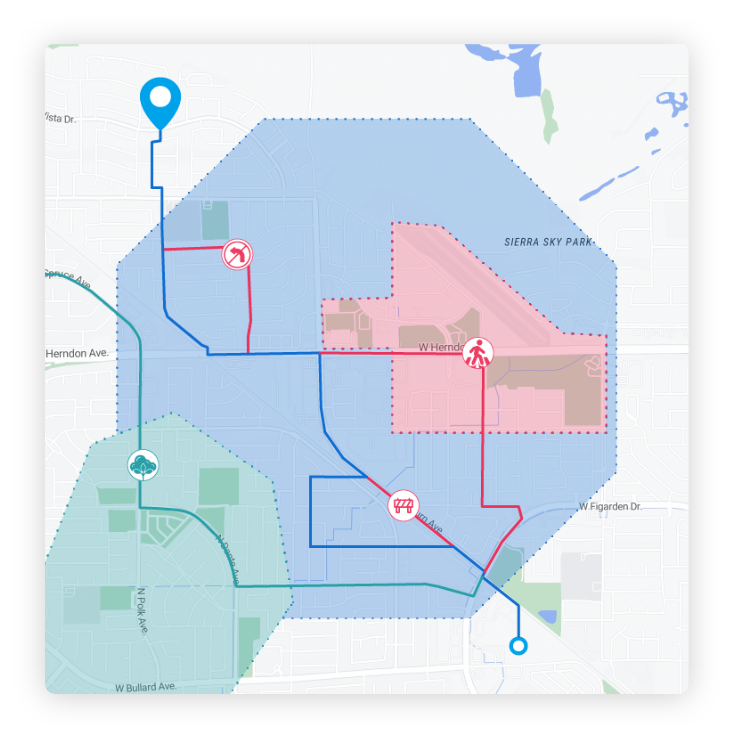 Reflect real-time routing restrictions and mark custom zones
Draw or import geofences to mark virtual boundaries. Specify restricted zones so that drivers are routed around instead of through them. Edit routes in real time with zero latency.
Mark custom routes to reflect their compliance requirements — time- and vehicle-based restrictions, etc. — and get tailored routes for each use case.
Read our Docs
Drive customer engagement and boost retention
Use geofences to monitor the movement of assets or people, and enable notifications and alerts based on proximity.
Optimize curbside pickups, reduce wait times, build customer loyalty and minimize customer churn.
Read our blog on drone geofencing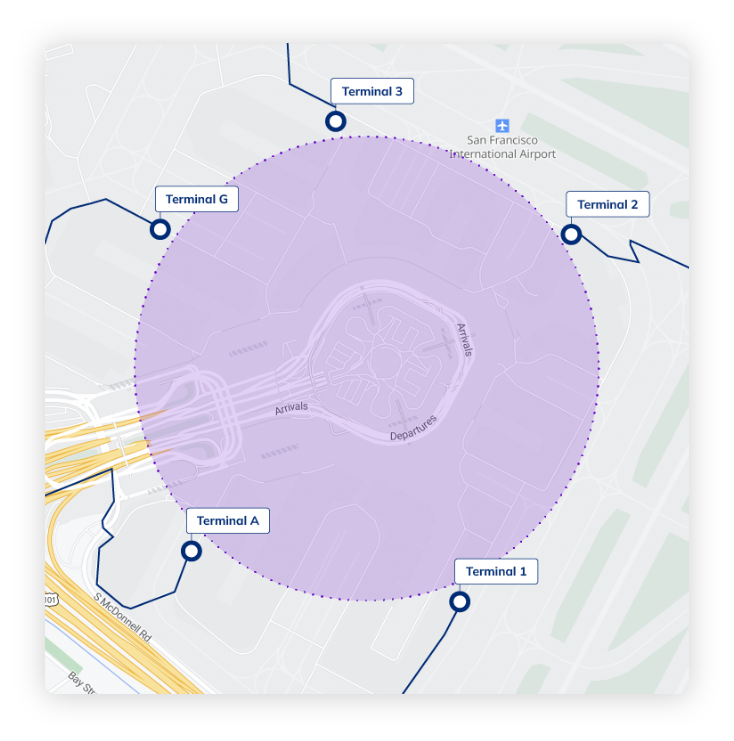 An Overview of NextBillion.ai's Geofencing API
Ready to get started?
Switch from your existing mapping platform with ease. No hassles and complication
Use cases

Hyper-Local Delivery
Automatically assign customer orders to nearby delivery agents and to notify customers about their order pickup and delivery status.
Ride Hailing
Set a virtual boundary for a geographical area in order to provide a location-based service or set fixed fare for an area with surging demand.

Last-Mile Logistics
Track real-time driver activity and set geofenced parameters for deliveries. Reduce delivery time & operational costs and manage resources more effectively.

Asset Tracking
Manage, track and monitor if the assets are at the right location. Raise alerts to prevent asset damage and misuse.
Geomarketing
Send relevant promotions within a certain geographical zone to drive sales and customer engagement.

Emergency Services
Enables emergency responders with accurate location information in real time for quick response.
Hear From Our Customers
Simply put, this was the only software that could return a driving matrix in the size we required. The integration was very smooth and we were able to swap out our previous provider quickly.