Why Choose NextBillion.ai's Navigation SDK
Cater to the unique needs of your drivers by providing them an integrated navigation experience. Our Navigation SDK, the first of its kind, supports customized map data and routes, and accounts for real-time road restrictions.

Agnostic Plug-and-Play SDK
With a tech-agnostic approach to routing, integrate with your own routing engine or opt for NextBillion.ai's built-in stack. Our SDK enables customers to build highly customized in-app navigation by inserting their proprietary custom data, routing preferences and data insights.

Customizable Routing & Navigation
Work with customer-centered navigation instead of one-size-fits-all. Customize base map, markers, route lines, instruction banners and location components to align with specific use cases. Users can switch between light and dark modes as per the time of the day/preference.

Smart Re-Routing
Get back on track if you miss a turn with NextBillion.ai Navigation SDK's automated off-route detection. Receive route guidance even in areas with poor network conditions and weak GPS signals.

Real-Time Traffic Updates
Experience traffic-aware navigation and routing with an SDK that takes real-time + historic traffic information into account. Highlight traffic visual overlays and congestion zones — along with the planned routes on the map.

Compliance With Restricted Routes
A feature unique to NextBillion.ai Navigation SDK, it comes with built-in flagship Road Restriction Tool. Reflect time/day/date-dependent or vehicle-specific restricted roads in your planned routes to generate accurate ETAs.

Multi-Language Support
Localize your app's user experiences with our SDK that supports multiple languages. Display the road labels, POIs and driving instructions in the local language for your users/drivers.
How it Works
Bring your own custom routes and integrate them with NextBillion.ai's Navigation SDK to build a
functional route guidance system tailored for drivers.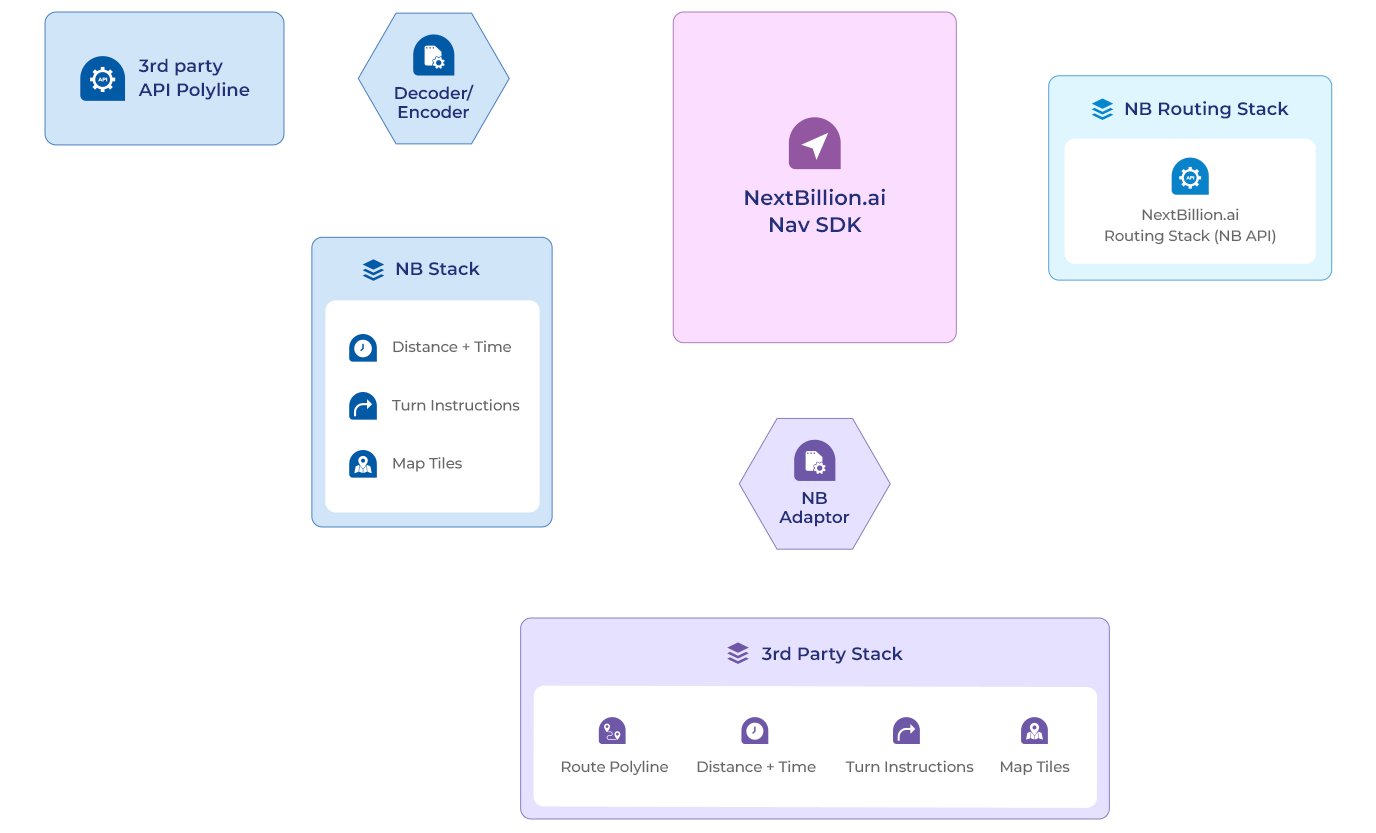 Ready to get started?
Switch from your existing mapping platform with ease. No hassles and complication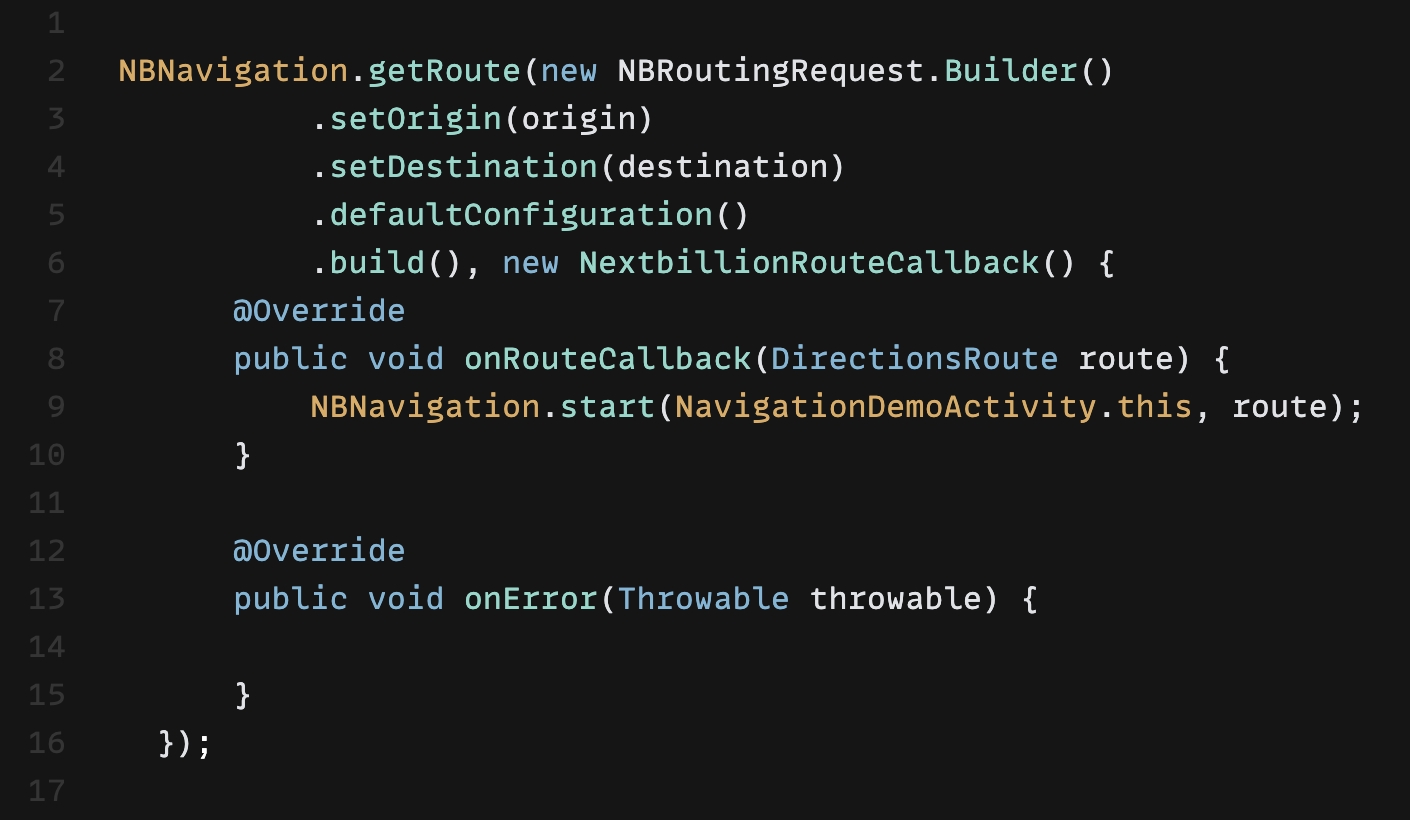 Superior Developer Experience
Work with a Navigation SDK that ranks high on functionality and usability. With simple and fast API integration, this NextBillion.ai product is designed to run seamlessly on different cloud platforms.
Read the documentation
Hear it from our customers
Simply put, this was the only software that could return a driving matrix in the size we required. The integration was very smooth and we were able to swap out our previous provider quickly.