Long Haul Trucking
Improve visibility and reduce operating cost with better map data and AI.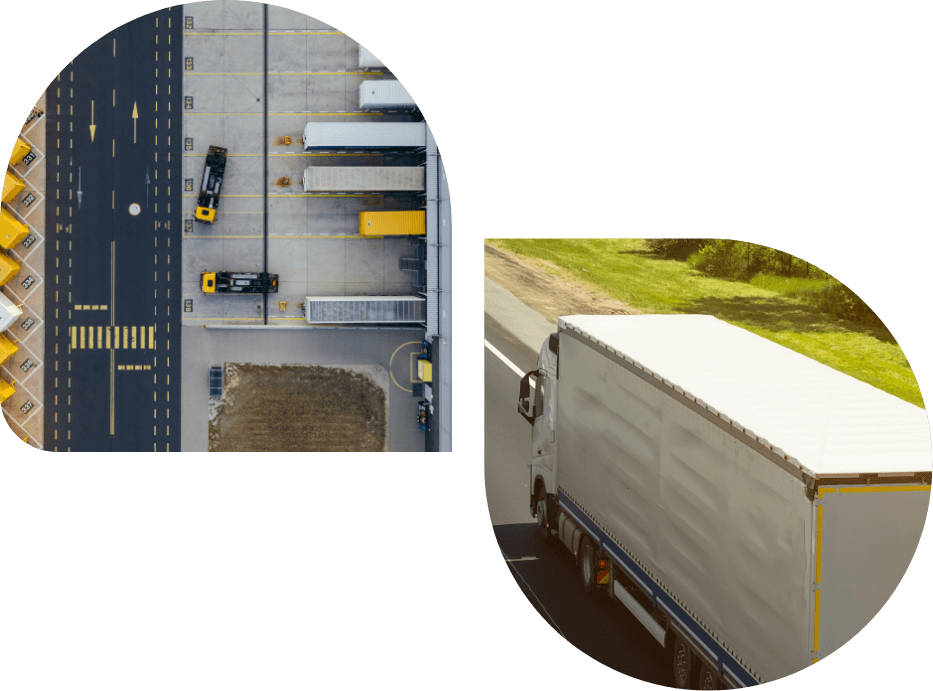 Streamline your operations and reduce cost of operations with better maps.
Improve visibility, plan more optimized routes, and enable more accurate tracking.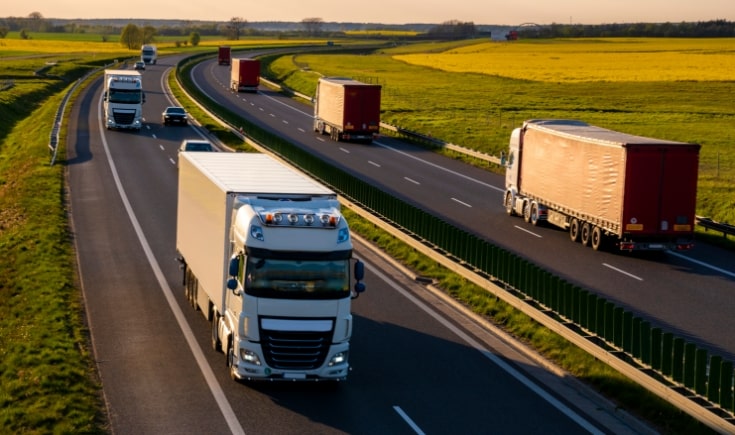 Better visibility and tracking
Whether 6-wheeler or 16-wheeler, cross-city or cross-state — track the movement of your trucks and gain real-time visibility of your assets with our Map Data + AI platform. Optimize your logistics journey management and improve operational efficiency with predictable transit, loading and unloading times.
Improved route planning
Get tailored routes for your trucking fleet that deliver efficiency and accuracy in the real world. Our AI-driven mapping platform's custom routing solutions guarantee regulatory compliance, be it accommodating road, time, speed or legal restrictions across states and countries.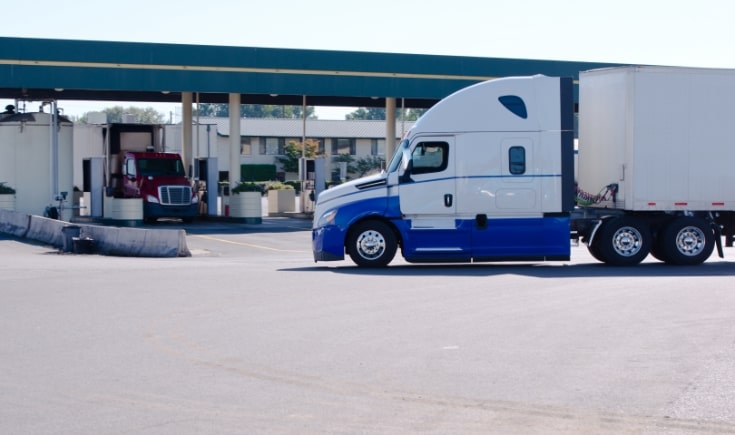 Lower operating costs
Minimize the loss of time and fuel, and the overall capital expenditure by applying your historical data to the decision-making process. With intuitive route planning and tracking powered by our tailored map data and customizable APIs, reduce the operational costs and gain better margins.
Accurate arrival times
Enhance the quality of your ETA estimates with our AI-powered Directions and Distance Matrix APIs. Identify the fastest and the most efficient routes for your trucking fleet, and incorporate expected stop times and waypoints.
Account for local regulations
Get customized routes for light-duty and heavy-duty trucks that account for local regulations such as permissible speed limits, weight limits, designated lanes, hours of operation and time restrictions with our customizable Route Optimization APIs.
Reliable truck navigation
Help your drivers to avoid detours and minimize on-road time by enhancing your navigation engine with granular map data and intuitive APIs like Snap to Road and Map Matching. Leverage your historical data to discover driving patterns, preferred roads and route deviations.
Detailed ports and warehouse maps
Improve the pick-up/drop-off experience for your drivers and customers with customized maps of ports and warehouses. Reduce the loss of time and failed/delayed deliveries with detailed route information, including customized Points of Interest (POI).
Your Unified Maps Platform Experience Begins Here:
One Platform, No Frankenstein's Monsters.
Schedule a call with our team
Schedule a demo