As predicted by eMarketer's Global Ecommerce Forecast 2021, the global retail e-commerce market is expected to total $5.55 trillion in 2022. This is projected to hit $6.17 trillion by 2023, with e-commerce accounting for almost a quarter of total retail sales worldwide. 
The increasing popularity of online shopping and on-demand delivery is putting unprecedented pressure on the final mile — this last step in the fulfillment process can now make or break the entire customer experience. Customers today have high delivery expectations; 45% of them will not recommend a retailer's delivery services if their purchase does not arrive on time. 
It is your responsibility to implement the technologies and processes necessary to provide a seamless, transparent, user-friendly tracking experience that keeps customers pleased and informed even in the face of unanticipated changes.
Over 71% of drivers spend 4 to 10 minutes or more attempting to find the exact drop-off spot. Aside from that, over 95% of truckers have encountered issues with erroneous mapping. It's projected that improved maps could save the logistics industry $2.6 billion every year. This figure becomes even more relevant when you consider that last-mile delivery accounts for 53% of shipping costs.
How NextBillion.ai's Map APIs work
together for last mile tracking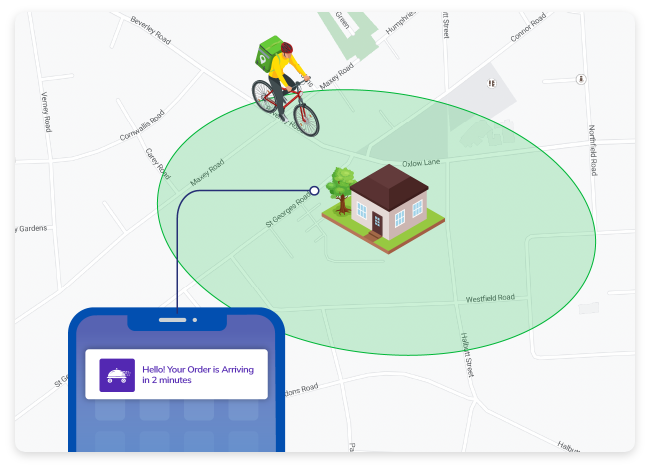 Geofencing API
This sets up virtual fences that can generate alerts each time your vehicles cross them, so you can easily understand if drivers are following prescribed routes or straying from defined areas of service.
Distance Matrix API
The Distance Matrix API calculates distances and ETAs between a given set of origins and destinations, be it for one-to-many or many-to-many delivery scenarios. With this information, it becomes easy to track how far your vehicle is from each subsequent delivery location.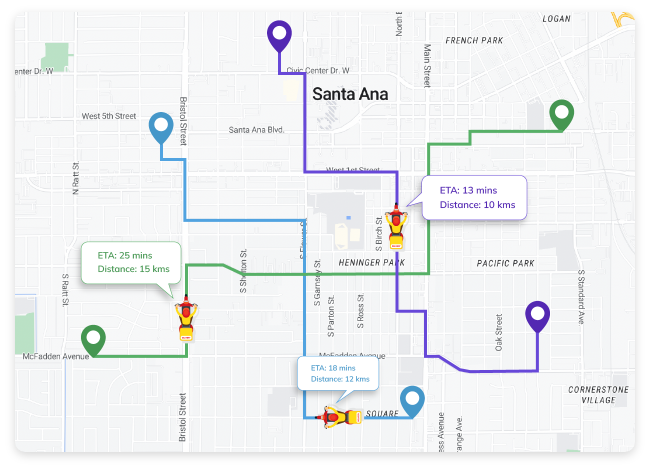 Navigation SDK
As the name suggests, the primary purpose of this tool is to guide drivers to their destinations with a smooth and efficient navigation experience. On the flip side, you can also use it to track exactly which routes your vehicles are taking in real-time.
Looking to simplify complex business operations with a built-for-purpose custom map stack?
Fill in the details below