Overcome Transportation Challenges With NextBillion.ai
Assembling Your Modern Transportation Solution
Build a Comprehensive Routing Solution
Use the Route Optimization API and Navigation SDK to help drivers get directions for the most efficient routes between multiple locations, accounting for live traffic data and other factors.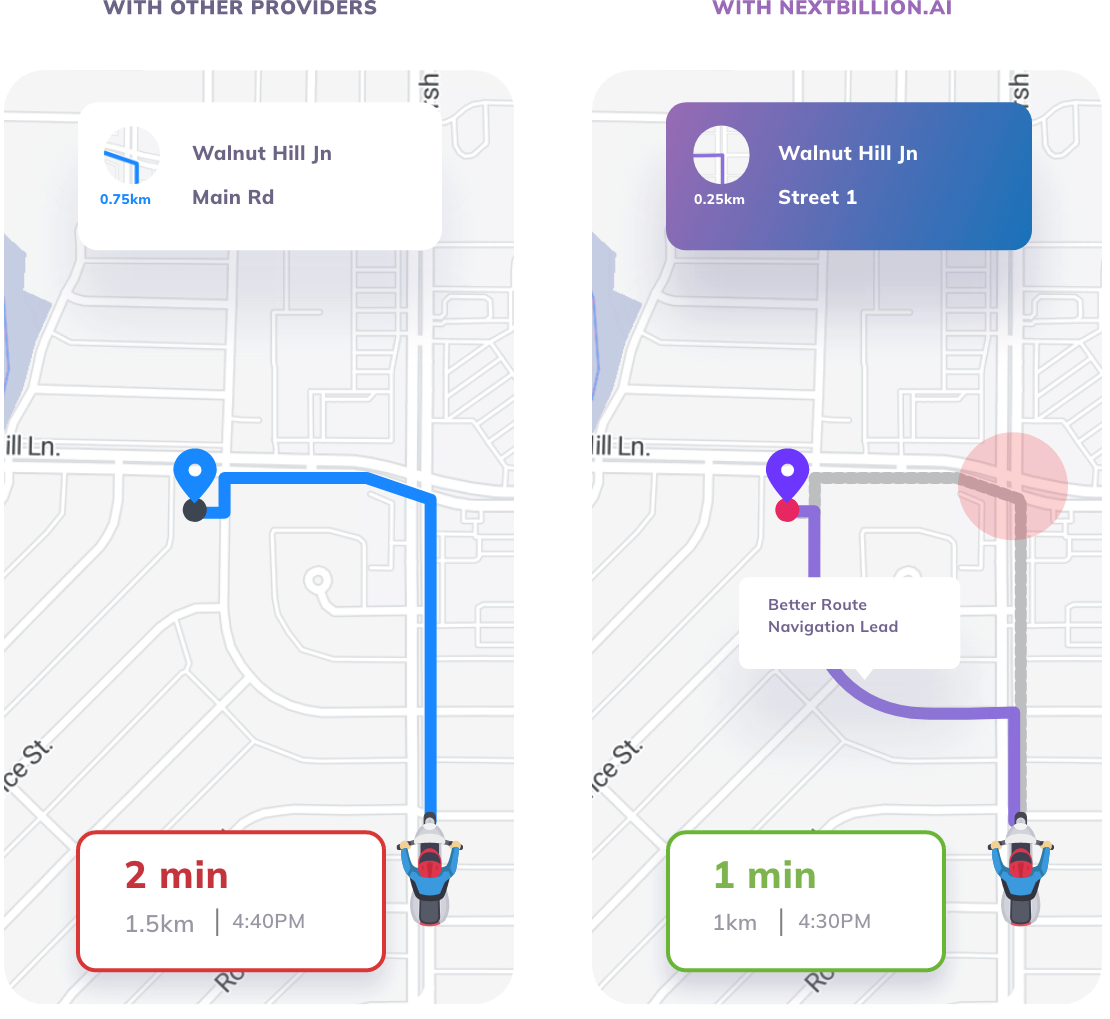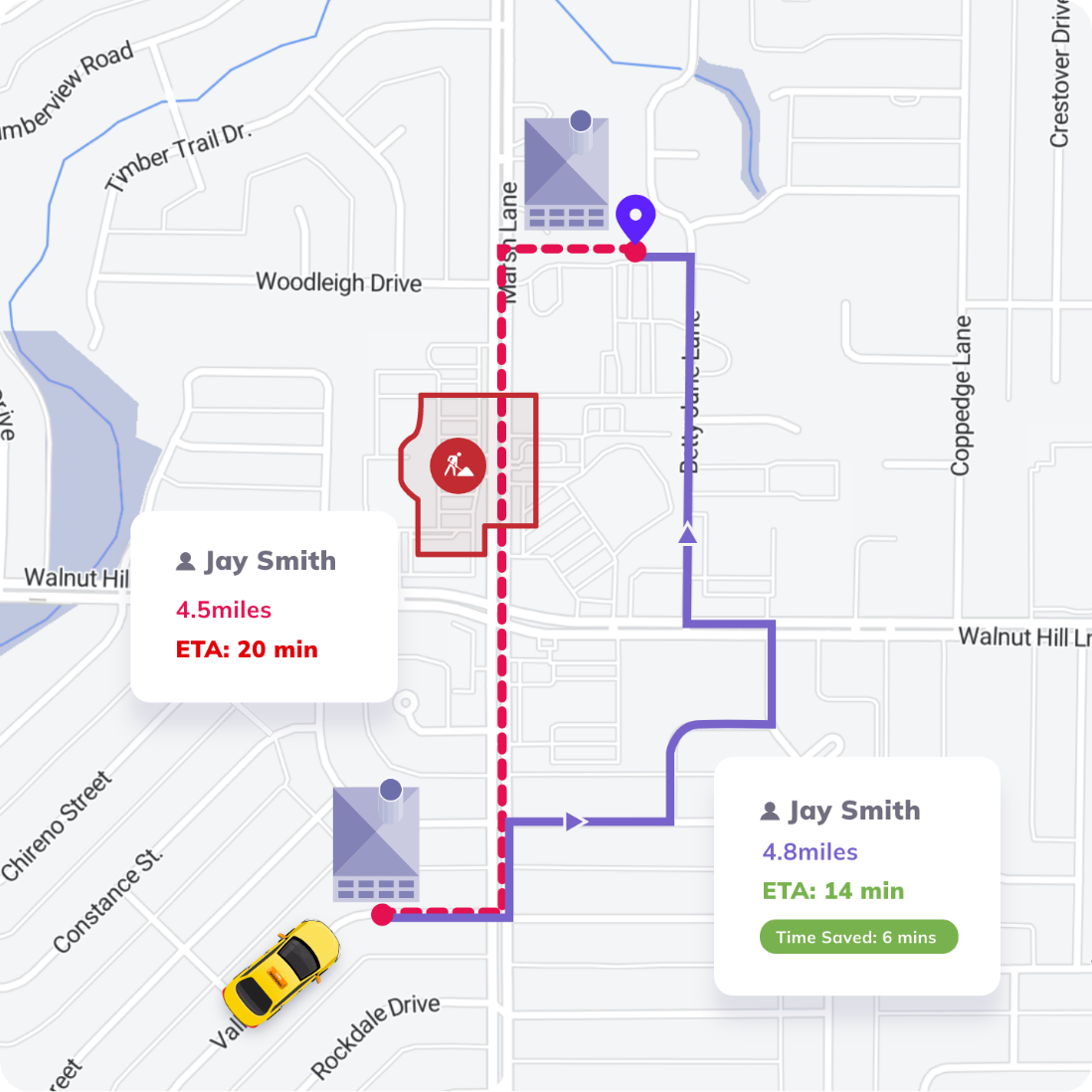 Stay 100% Compliant With Local Regulations
Use the Road Editor Tool to direct drivers through authorized routes only and avoid any prohibited areas. Incorporate custom route permissions and real-time updates.
Generate Accurate Routes and ETAs
Use the large Distance Matrix API to compute distances and ETAs between any given set of origins and destinations, be it for one-to-many or many-to-many scenarios.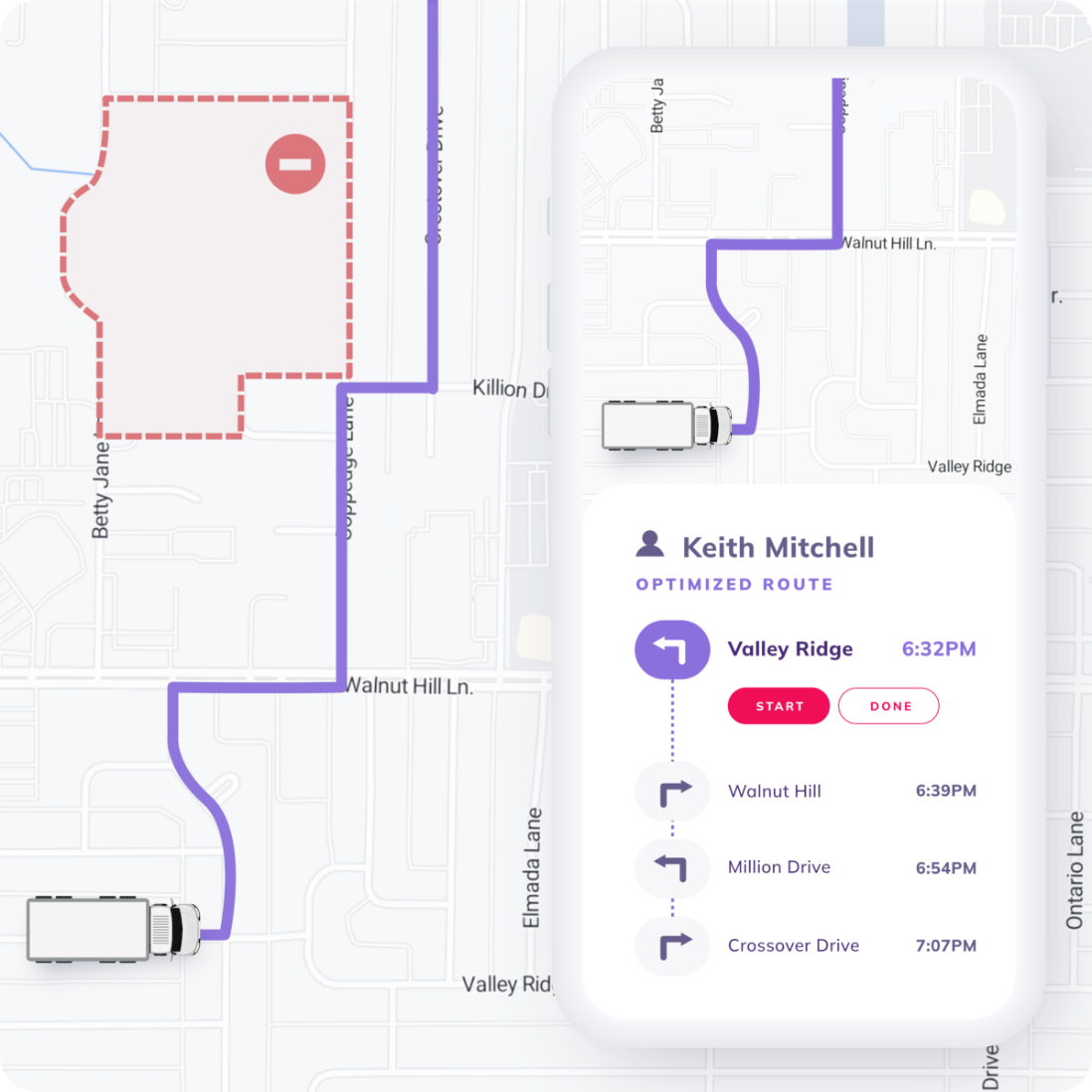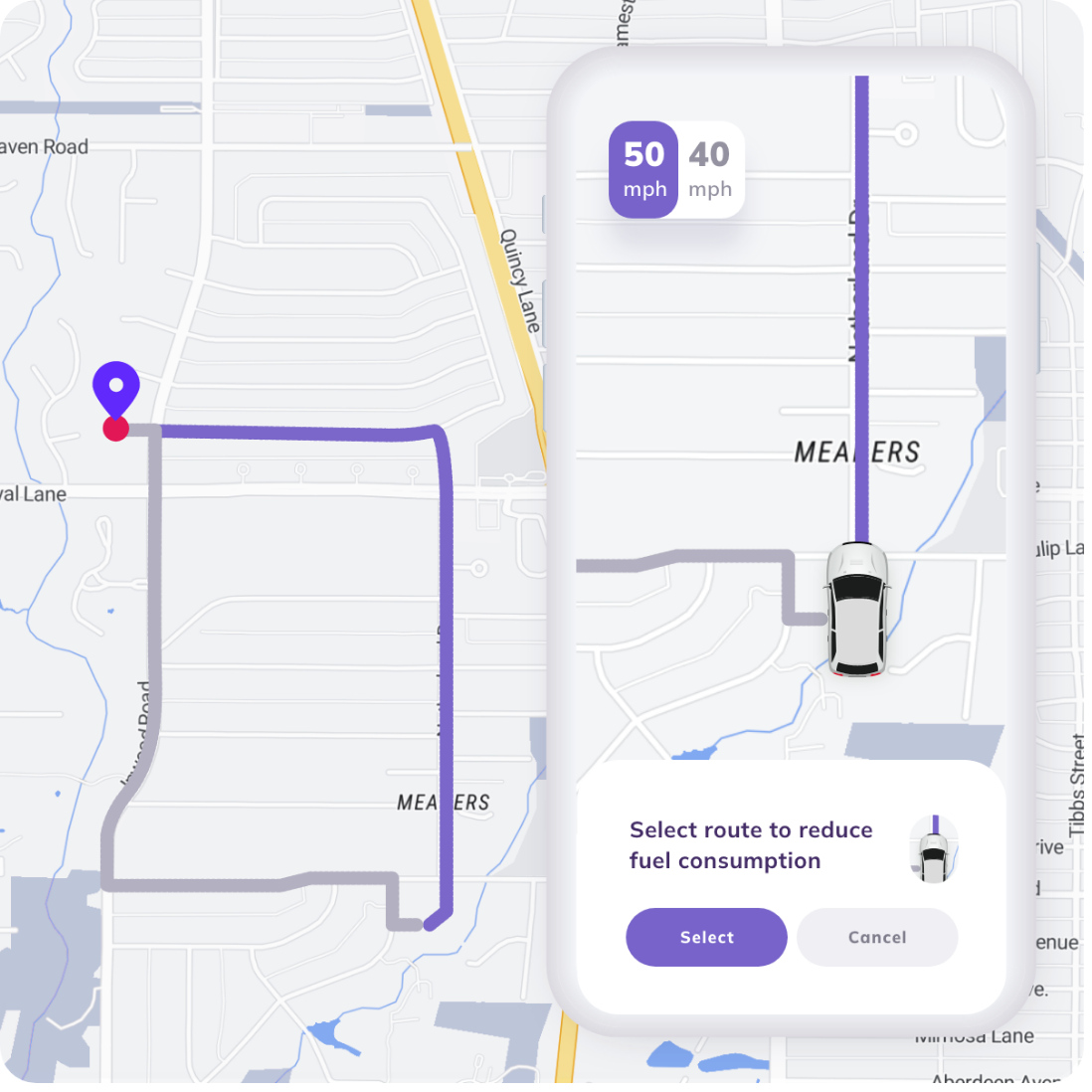 Enhance Efficiency and Reduce Costs
Optimize routes and maximize efficiency with the Route Optimization API. Ensure that your transportation solutions are efficient, cost effective and environmentally friendly.
Flexible Pricing Models
Pricing options for transportation businesses of any scale
Pay as you go
Pricing based on volume of API calls or users
Subscription
Flat subscription fee with unlimited API calls for on-premise deployment
Customized
Pricing based on ML model deployed
Drive Transportation With Powerful APIs and Tools
Route Optimization API
Get optimized routes that result in reduced operational costs and increased productivity
Road Editor Tool
Add and customize routing permissions to achieve 100% compliant navigation
Distance Matrix API
Calculate travel distances and estimated arrival times between multiple origins and destinations
Navigation SDK
Offer a safe and seamless and intuitive user experience for passengers and drivers with real-time navigation
Maximize Efficiency with Hyperlocal Route Optimization. A Must Watch!
Our Customers Love Us
I admire NextBillion.ai's fast response and friendly manners whenever we need professional support in geospatial data processing. They have delivered a valuable service and support to our company, which we appreciate.

Awards and Honors
The quality and impact of our solutions are exemplified by the user awards we've won.

Build compliant and efficient transportation routing and navigation systems with NextBillion.ai