Built for Flexibility, Performance and Easy Integration
Applicable across all kinds of optimization problems — solve for unique routing, scheduling,
allocation and assignment use cases
Plug-and-Play Route Optimization API Configurable to Your Unique Optimization Needs
Whether you are solving a traveling salesman or a vehicle routing problem, we've got you covered Just intergrate, configure and go!
Configure and Customize for Your Business Logic
Mixed fleets, strict pick-up and delivery time windows, special routing requirements — whatever your business constraints, integrate NextBillion.ai and make the right decisions.
Account for all the parameters that your business logic needs and generate the most optimized assigment, allocation and routing sequences.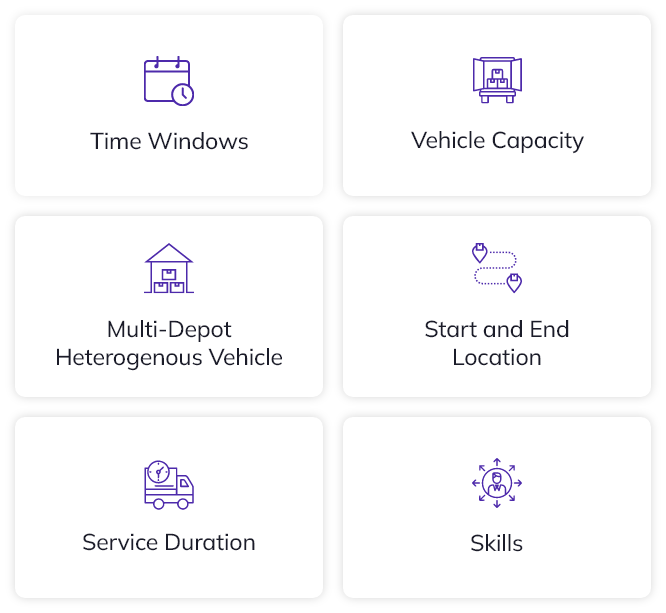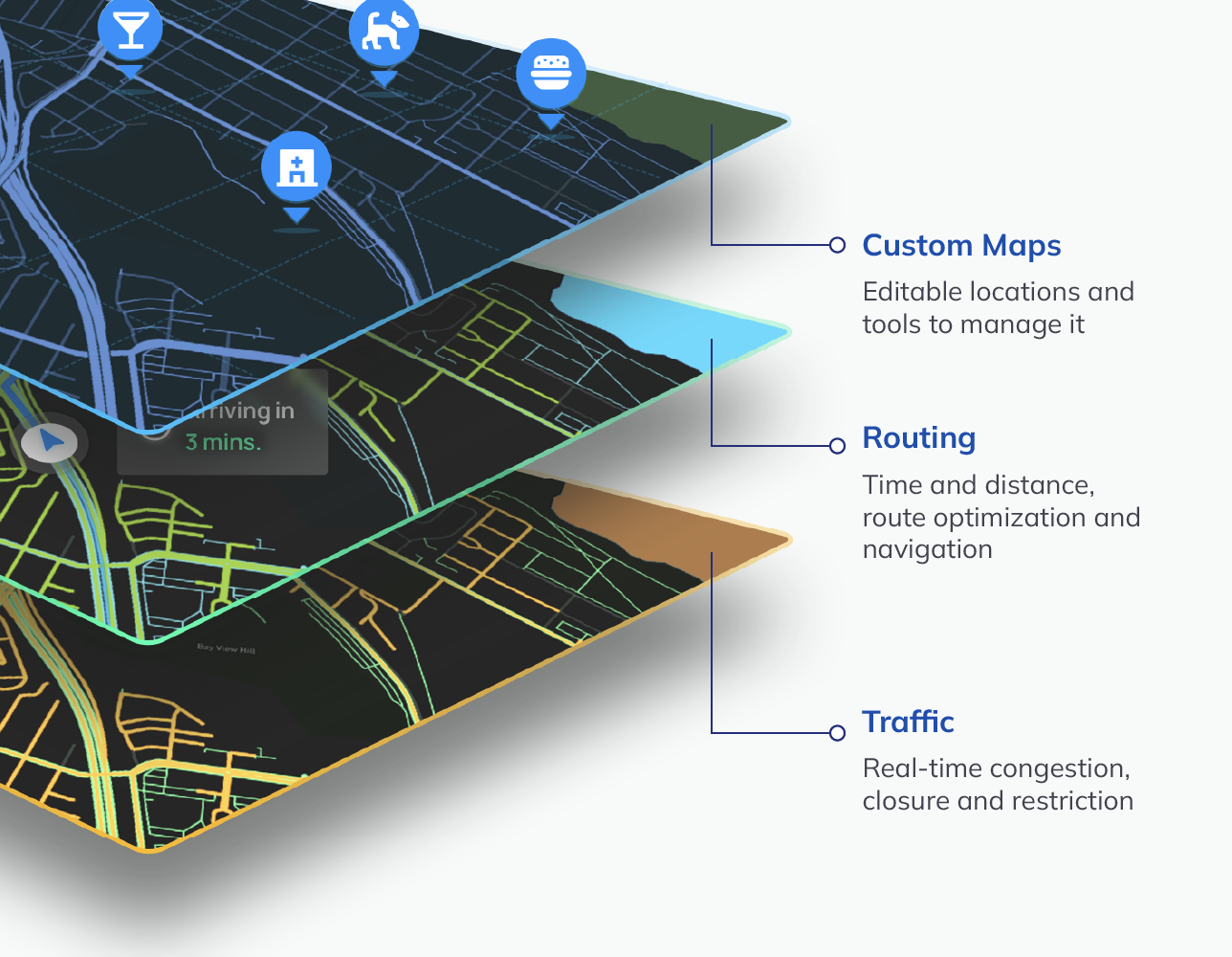 Inbuilt Custom Map Stack Tailored to Your Specific Use Cases
Private, custom map stack that incorporates all the attributes critical to your routing and sequencing decisions, like vehicle type, road conditions, restrictions, traffic regulations, etc. This helps you scale seamlessly and improve operational performance at a much lower cost. Traditional mapping solutions don't offer this.
Accurate ETAs and Optimized Routes Mapped to Your Business Needs
Real-time routing engine that takes into account all operational data such as traffic, speed profiles, vehicle type (2-wheelers, minivans, bikes, etc.) and relevant first-party data to generate highly accurate ETAs and effective routes for your business logic. Ensure realistic ETAs, timely arrivals and smooth operations at lower cost per mile.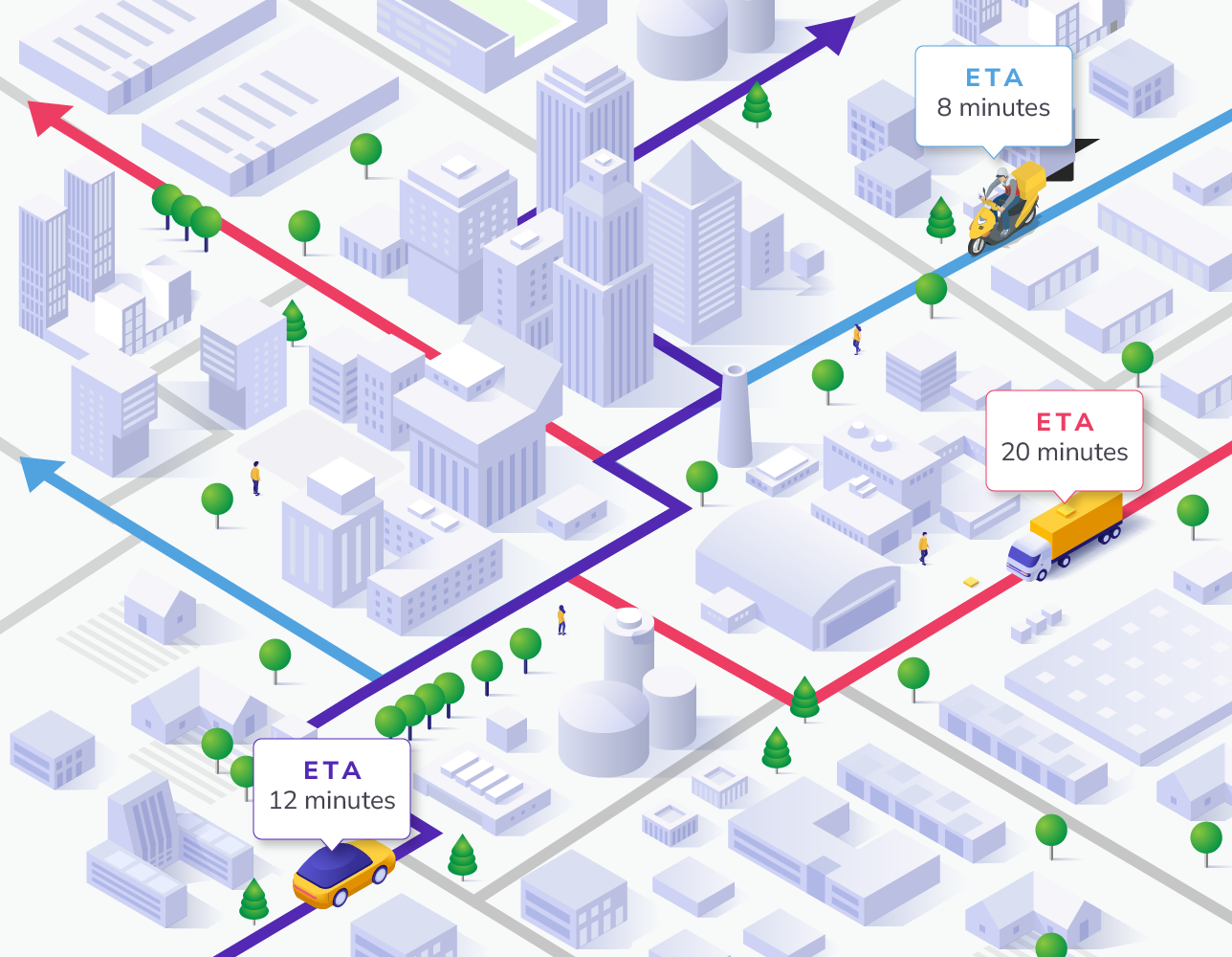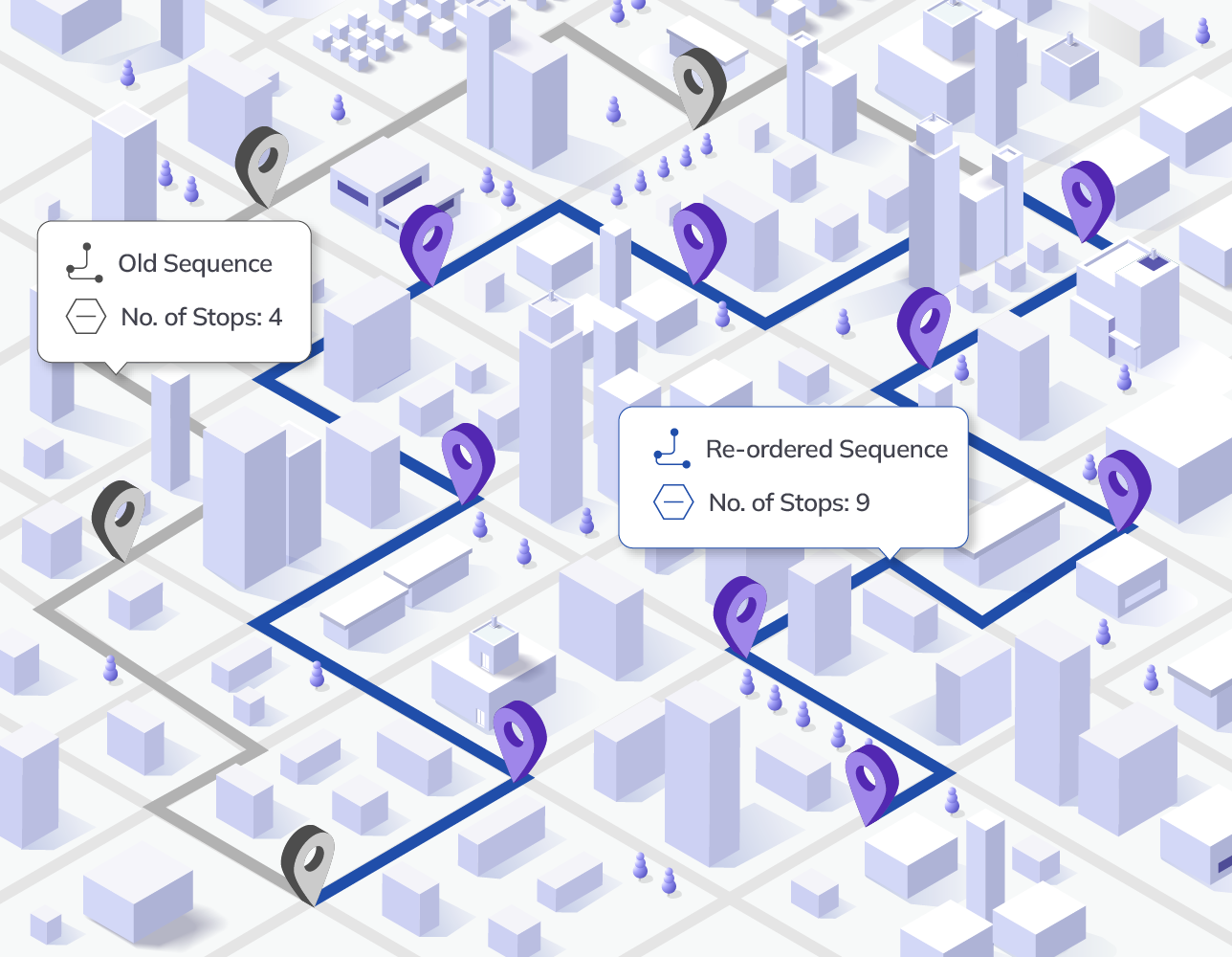 Fast Reordering of Stops and Sequences
Robust optimization engine with AI-powered algorithms that compute sequences in seconds. Couple this with cloud-agnostic and on-premise deployment options, and get reordered sequences almost instantaneously, whenever the need arises.
Unbeatable Pricing
Get the best value for any volume of API calls that you may need
What Makes NextBillion.ai Different?
NextBillion.ai
Competitors
Custom vehicle-specific ETAs and routes
Calculates ETAs and optimizes routes based on your fleet composition — trucks, minivans, e-scooters, bikes, etc.
Limited support for custom vehicles
Proprietary data integration
Incorporates all your first-party data and specific business context via advanced ML algorithms
Limited provison to include contextual elements
Performance
2X-3X lower latency
10X higher throughput
Average performance
Dedicated support system
Proactive and dedicated integration and testing support desk
Limited or no support
Value We Bring to You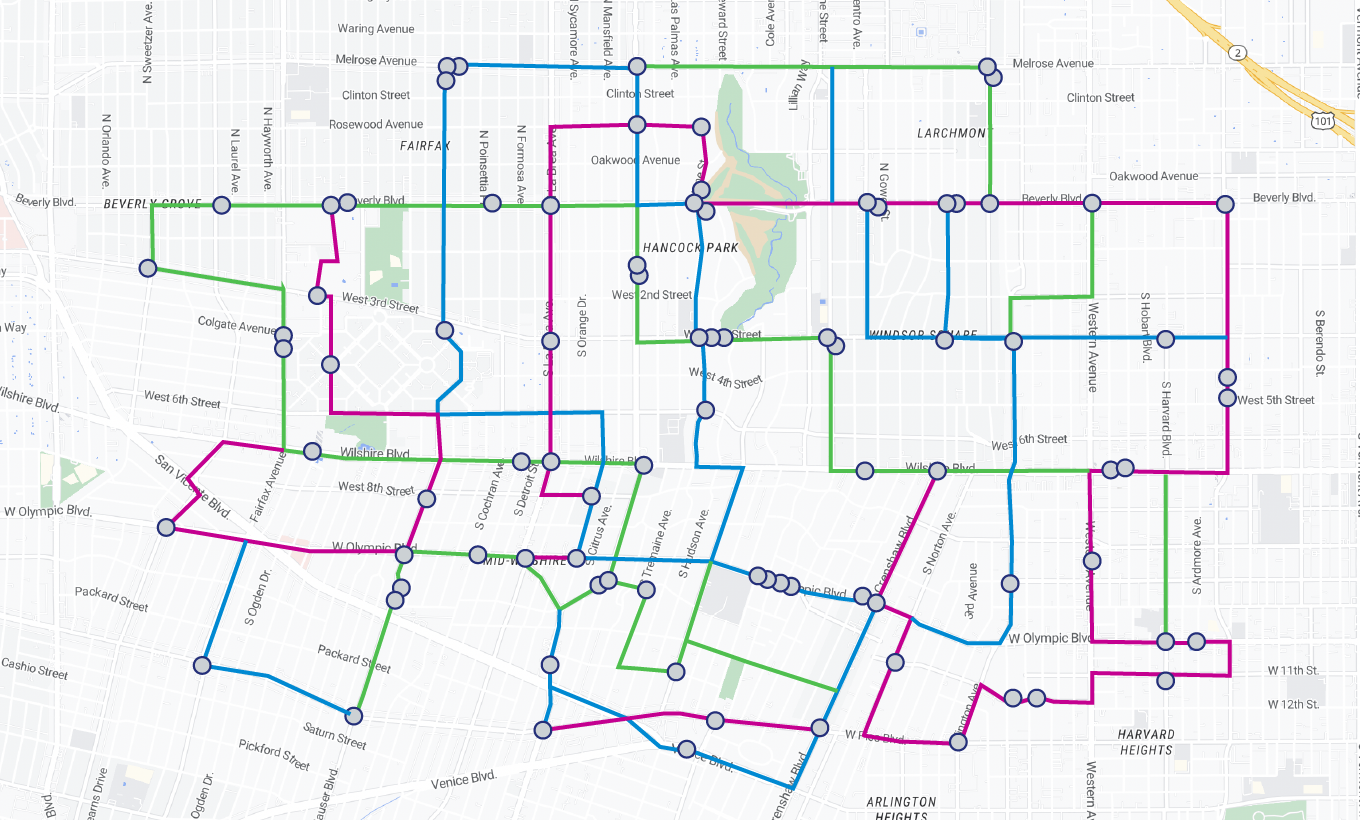 Highly Scalable at Low Cost
Solve for all your complexities at scale — make efficient, cost-effective routing and assignment decisions.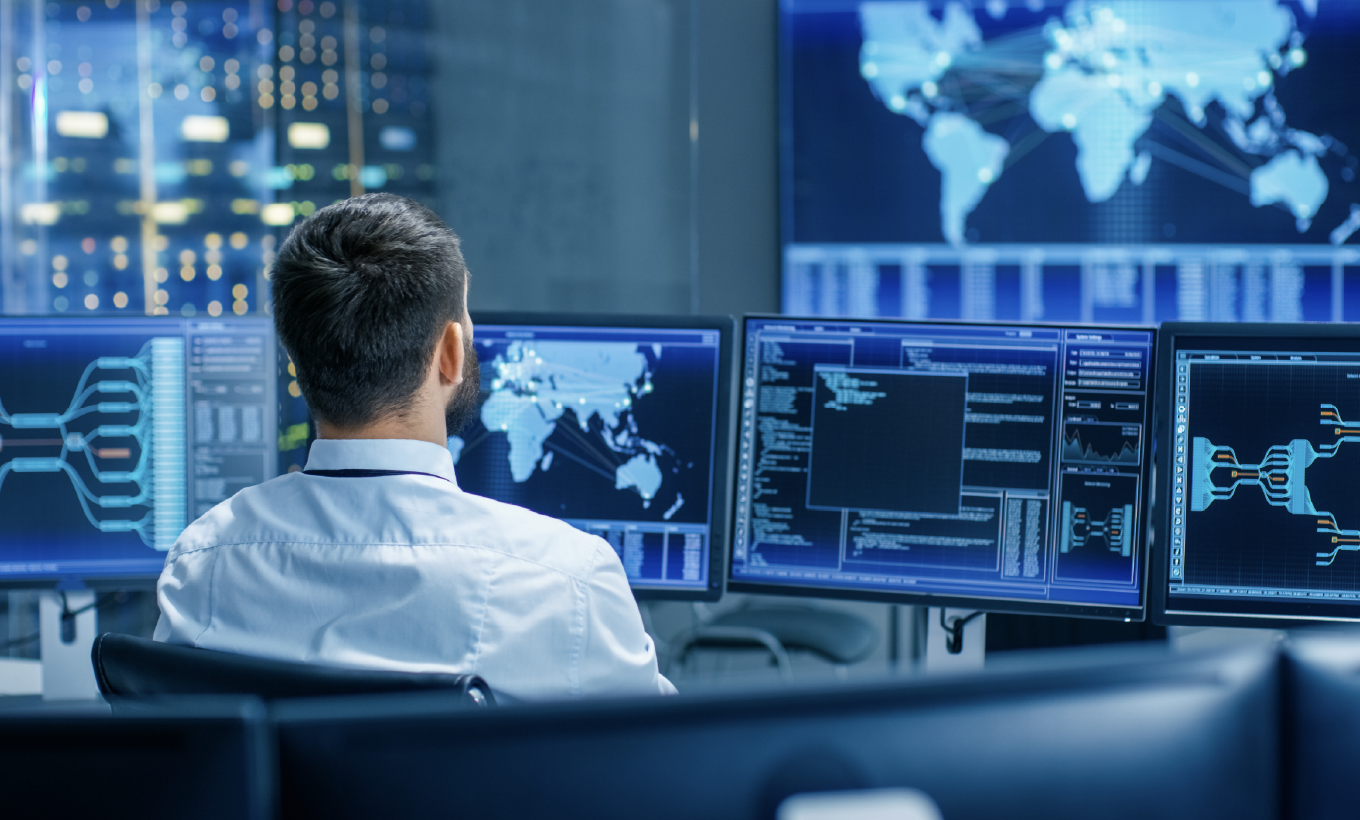 Dedicated Support
Proactive support right from integration and testing to production — a level of service not many providers offer.
Our Customers Love Us
NextBillion.ai solves the problem of providing a high-performance mapping platform at scale. We generate efficient delivery schedules in real time for hundreds of vehicles, so distance calculations need to be fast and reliable. NextBillion.ai's Distance Matrix service meets and exceeds this demand."
Awards and Honors
The quality and impact of our solutions are exemplified by the user awards we've won.

As Seen On

Solve simple to complex routing, assignment and allocation problems with
NextBillion.ai's Route Optimization API